Addressing the Data Needs of Modern Experiential Agencies
More marketers than ever are using MainEvent to leverage qualitative and qualitative data that pushes brands ahead.
As the experiential and field marketing world adjusts to the "new normal", a growing crop of forward-thinking agencies are choosing MainEvent to manage their programs.
One such agency is Mash Live, which is using MainEvent to track metrics like Mass Impressions, Engagements, and Consumer Quotes for customers including T-Mobile and MetroPCS.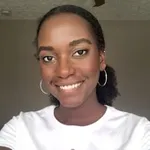 More agencies that have chosen MainEvent recently include:
Engage & Resonate, an experiential agency focused on driving purchase intent,
Inspira Marketing, a full-service marketing company with a special emphasis on community work,
Vitro, a creative advertising agency that prides itself on grabbing market share,
Wheelhouse Marketing, an impassioned firm connecting brands and consumers,
CLAMOR, a strategic marketing and experiential agency that crafts memorable experiences, and
Star One Events, a firm laser focused on nuanced, authentic spirits events.
Meet the lineup of fresh clients using MainEvent to make data-driven field marketing decisions.
Category
Comprehensive software for marketing agencies & brands to plan, execute, and evaluate their face-to-face campaigns.