Productivity Soars for Disability Rights Legal Center
Speedy, flexible software empowers legal advocates to do their best work.
Sluggish software can be a serious serious drain on productivity. The Disability Rights Legal Center (DRLC) - which protects the rights of those with disabilities and cancer - is just one of many legal aid agencies that have struggled with this reality.
DRLC's legacy case management system lacked both speed and flexibility. The organization needed a major upgrade to better serve more than 4,000 clients each year, and they found it in LegalServer.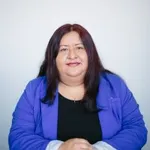 With LegalServer's Administrator tools, DRLC also has the power to customize their application when requirements change. Along the way, the LegalServer team continues to provide expert training and support. The result: higher productivity through better usability.