Better Software Helping Colorado's Disabled Population
The Colorado Cross-Disability Coalition (CCDC) is doing its best work with an assist from LegalServer.
Established back in 1990 by a group of disability activists, the Colorado Cross-Disability Coalition (CCDC) advocates for civil and human rights for disabled people across the state. In fact, the organization is run exclusively by folks with disabilities themselves, making CCDC a true expert in the field with a close personal connection to the issues.
Replacing an antiquated, sluggish case management system with LegalServer has yielded many benefits for CDCC. With one integrated system to enter, track, and report on critical data, their advocates are saving time while providing more comprehensive services to clients.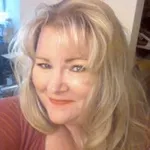 CDCC's work benefits over 500,000 disabled Colorado residents. Here's how they're using LegalServer to streamline everything they do.
Category
The leading case management solution for civil legal aid agencies, public defenders, and city & county law departments.