Flexibile Case Management Tools are Key for This Legal Aid Firm
LegalServer allows Bet Tzedek Legal Services to stay nimble and responsive to client needs.
Helping tens of thousands of low-income clients speaking 30+ languages gain access to legal services each year is no easy task.
Bet Tzedek - a Los Angeles-based non-profit law firm - is up to the challenge. Their mission is to provide access to justice and basic necessities for the area's most vulnerable citizens.
Until recently, however, these attorneys and advocates had a major problem: they were too tied to their physical office due to antiquated, inflexible case management software. But that all changed once the firm adopted LegalServer's suite of adaptable tools.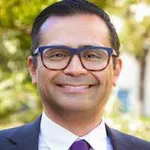 With customizable modules that cover everything from staff management to grant reporting, Bet Tezdek's community advocacy is amplified by LegalServer.
Category
The leading case management solution for civil legal aid agencies, public defenders, and city & county law departments.