Meeting of the Minds 2018
Santa Monica proves twice as nice the second time around.
Our remote company - now 40+ people strong - gathers once a year for a conference we call the Meeting of the Minds. The goals of the forum are simple: celebrate what we've accomplished during the year, share ideas across product teams (which can too easily get siloed), and spend quality time together in-person - it matters.
California, Here We Come
Like last year, the setting for MOTM 2018 was Santa Monica.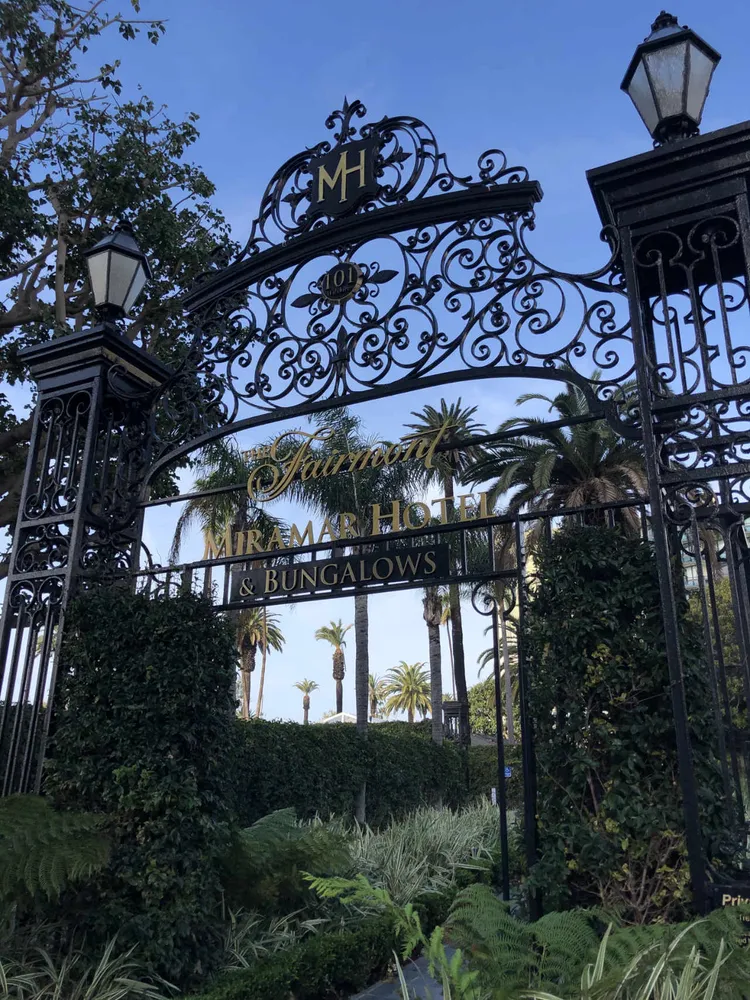 Folks traveled from across the U.S. and Canada via planes, trains, and automobiles for three days of productivity. And food. Lots of food.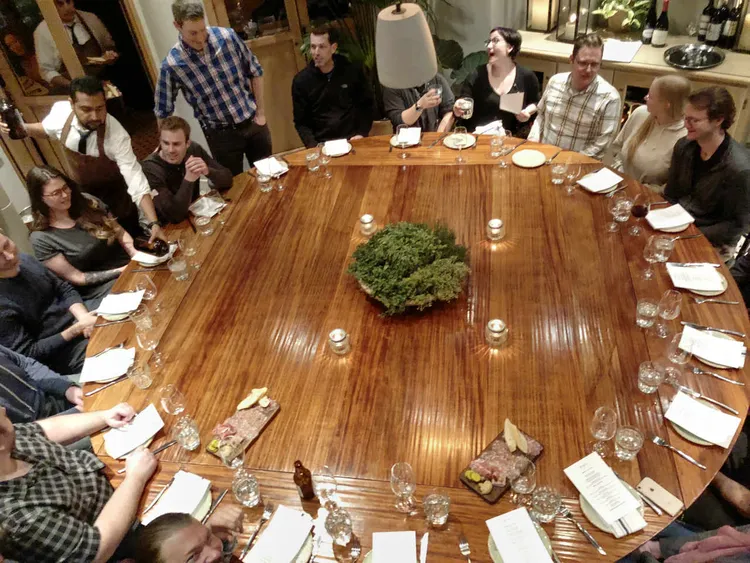 Plenty of Fresh Faces
Several new members joined the Network Ninja team over the past 12 months, bolstering our development, marketing, sales, support, and client onboarding efforts.

In fact, our company grew so much that we didn't have enough seats at the table this time (no worries, overflow seating was provided).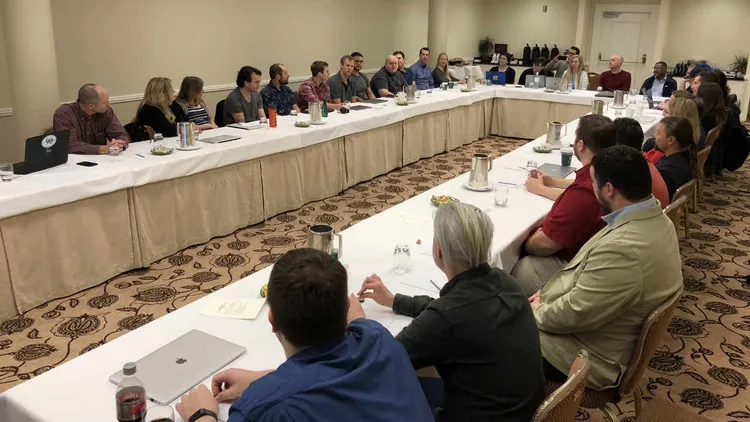 Andy Plax and Matt Bochneak presented a "State of the Union" for the company as a whole, and we received yearly updates - including some truly impressive milestones - for each of our three products: Collaborate, MainEvent, and LegalServer.
Network Ninja Milestones
1.4 million Cases migrated away from legacy systems and into Collaborate in 2018
120 New brands tracked in MainEvent in 2018, including Coca-Cola & Verizon
230 Organizations now live with LegalServer, from London to Hawaii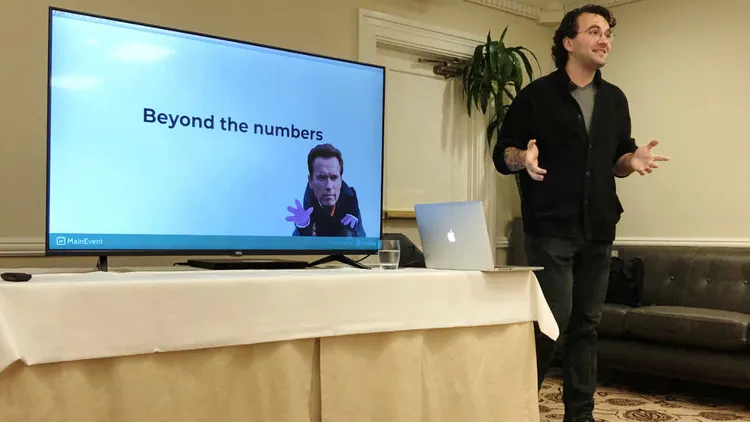 Not everything is about hitting numbers, of course. We place the biggest emphasis on teamwork, and making Network Ninja a great place for everyone to thrive.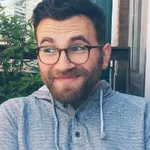 10-Minute Miniature Mindblowers
Presenters of what we dubbed "10-Minute Miniature Mindblower" demonstrations were challenged with explaining a particular problem, describing its solution as implemented in the product, and providing logistical details that other groups might find helpful in achieving the same. Our three teams work on three very different products, so they seldom interact or share resources - this was the perfect chance to do so.
Some of our mind-blowing presentations included:
A snazzy screenshot + markup + issue reporting tool for clients (courtesy of John Williams),
Multi-Factor Authentication (MFA) for client implementations (courtesy of Tyler Lannom),
A fun and informative UX primer called Smart UI Tricks (courtesy of Marcel Appelman),
An intuitive Guided Navigation tool (courtesy of Brian Schinazi), and
A special Staff Prospector (courtesy of Robin de Bled).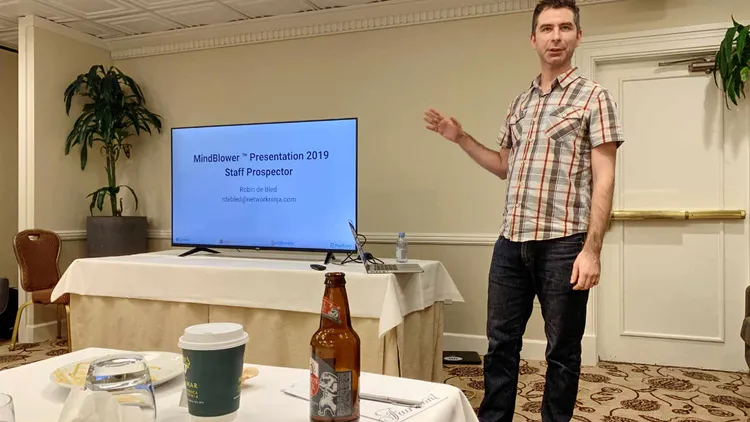 We'll formally revisit next year, and determine what impact these efforts had - were other products able to adopt and implement with less work? Did they provoke action across the company?
Company-Wide Dinner
Our entire clan gathered inside a special banquet room, replete with massive amounts of delicious savory dishes, decadent desserts, and of course, a full bar.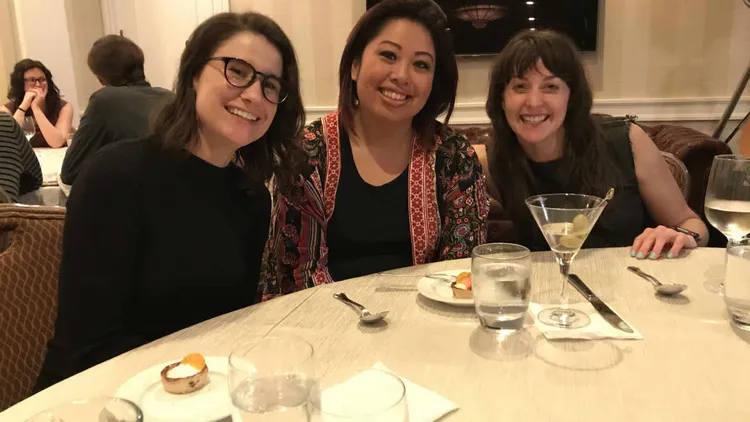 We even had entertainment for the evening!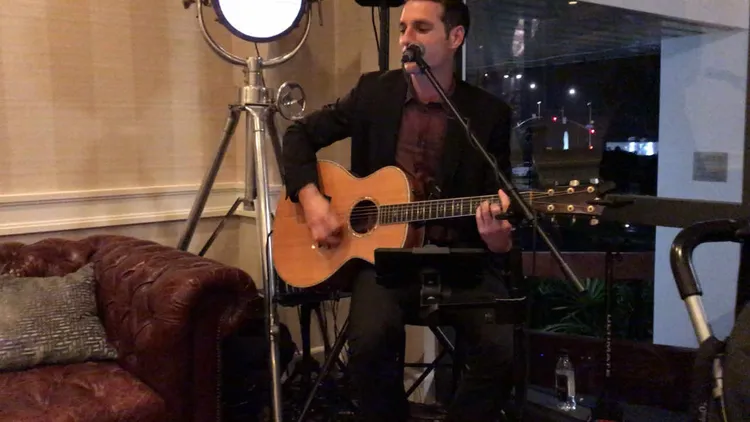 Games & More Fun
Board games are a signature Network Ninja activity. One of us was shamefully bad at Taboo (which happens to be Andy Plax's favorite game), and had to be angrily scolded multiple times about not using hand gestures. Andy was very amused by this.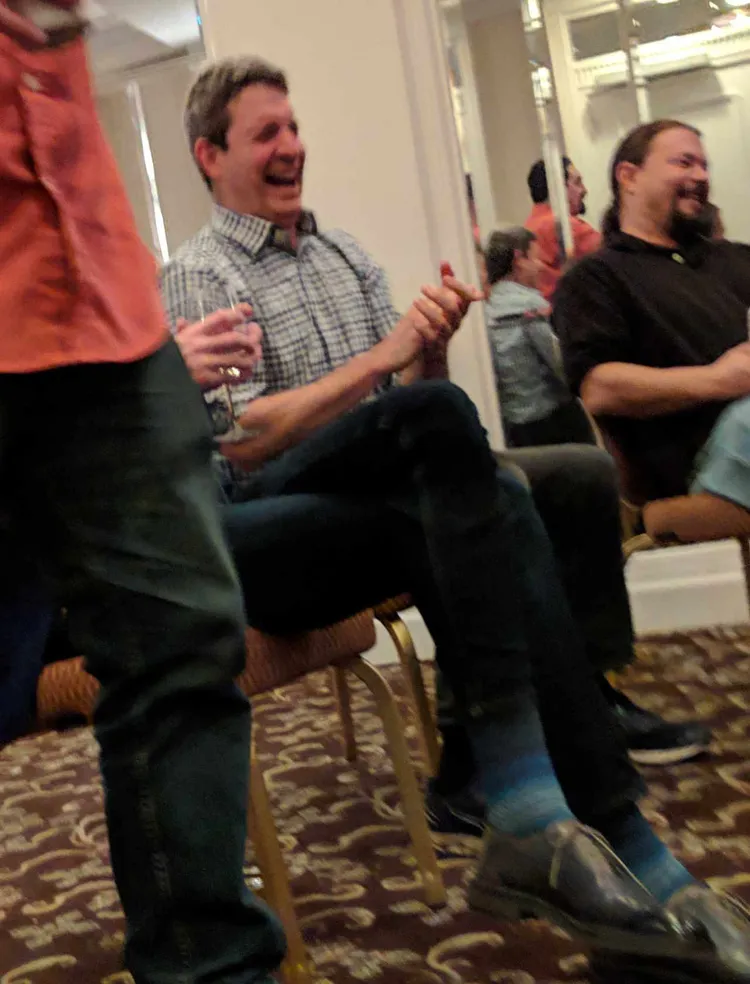 Pictionary was a crowd favorite as well.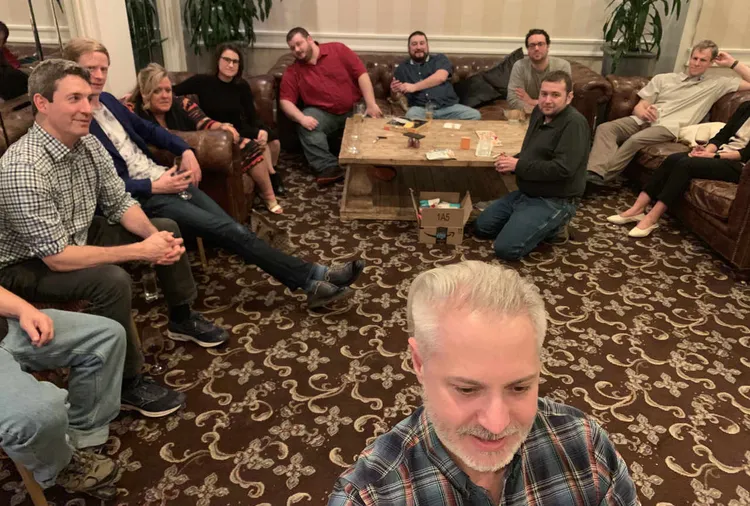 Others took the downtime to go climbing in a local rock gym. In the code repo or up on the wall, teamwork makes the dream work.
The hotel gym even had Peloton bikes, which our cycling aficionados took full advantage of during their stay.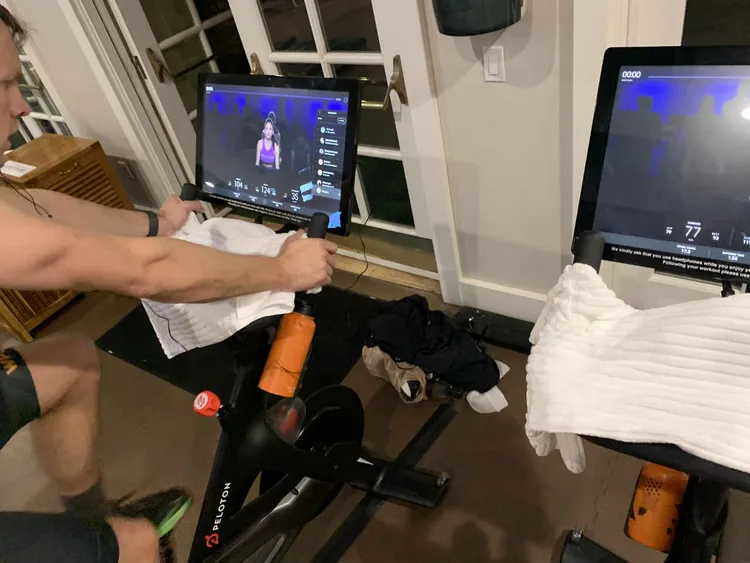 Team Breakouts
We broke out into our respective product teams for a full day. Early arrivals to the meeting rooms were rewarded with plenty of space and quiet.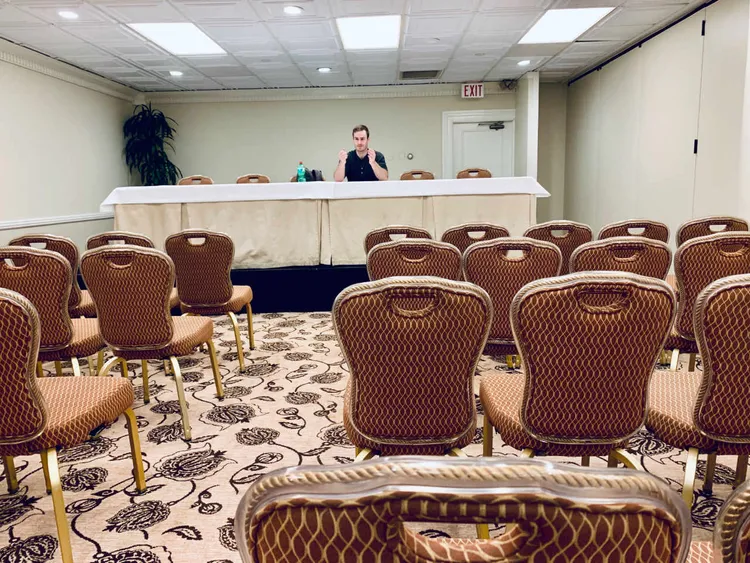 Some things are just too difficult to hash out in Slack channels. Meeting in person helps us solve complex issues like data migration and offline functionality.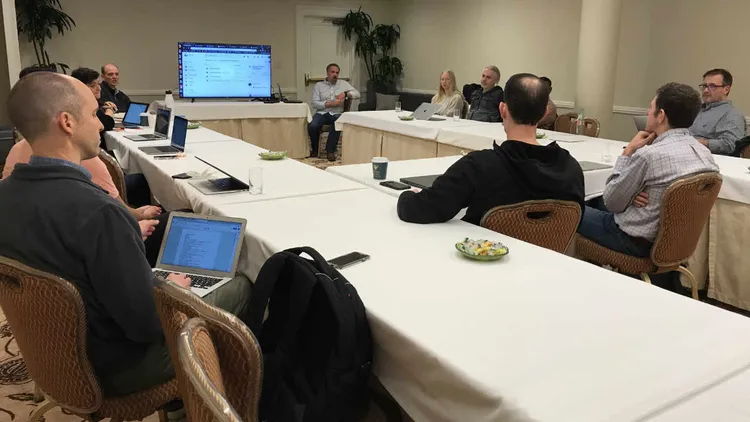 Team Dinners
Our three product groups met up separately for dinner too. These family-style meals help us get to know each other better on a personal level in a more intimate setting.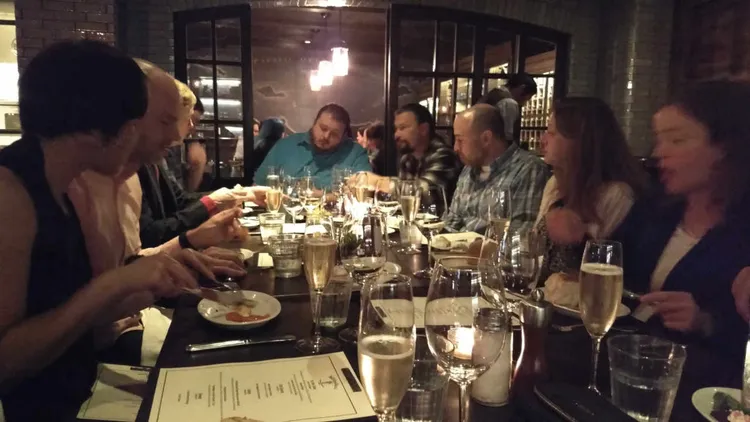 Predictably, more board games were played well into the evening.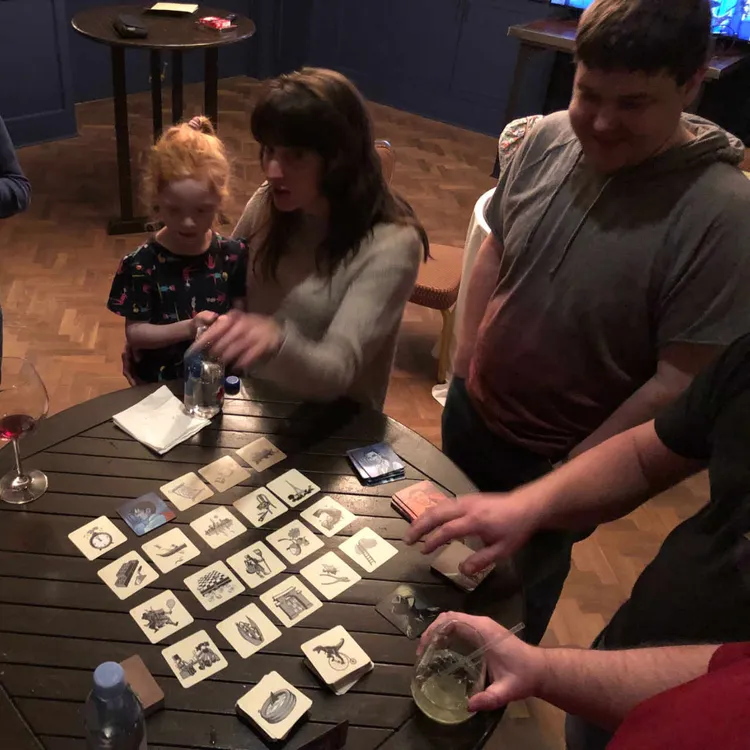 Back to the Beach
After some uncharacteristic rain, we were blessed with the type of incredible SoCal weather the region is known for - just in time for our beach party. In the warm sun and sand, many kites were flown by little kids and big kids alike.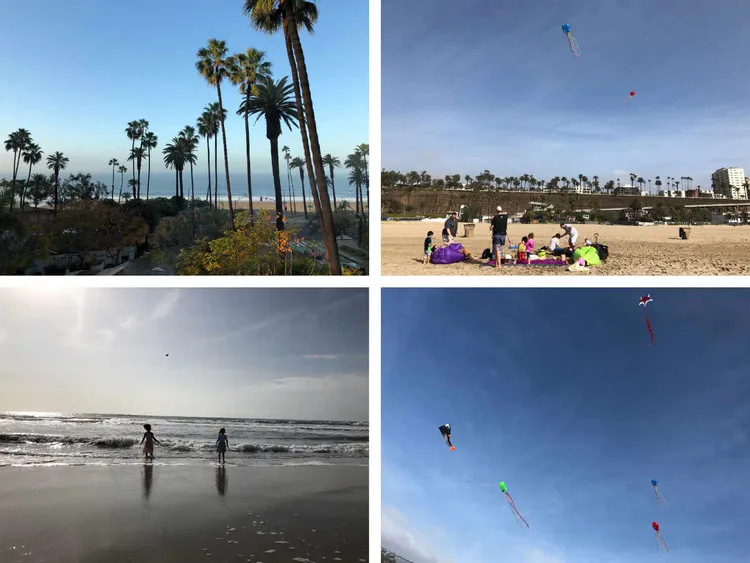 A Fantastic Trip with Fabulous Colleagues
After a few days of facetime and fun, we learned a lot about what makes this company so great to work for: the people. Hardworking, talented, dedicated, and skilled, we continue to inspire and support each other on a daily basis.
Saying goodbye is always bittersweet for our remote-working crew, and we can't wait for the next Meeting of the Minds. Thankfully, each of our three product teams meet up in person once or twice a year as well, so we'll be seeing each other again soon. Cheers!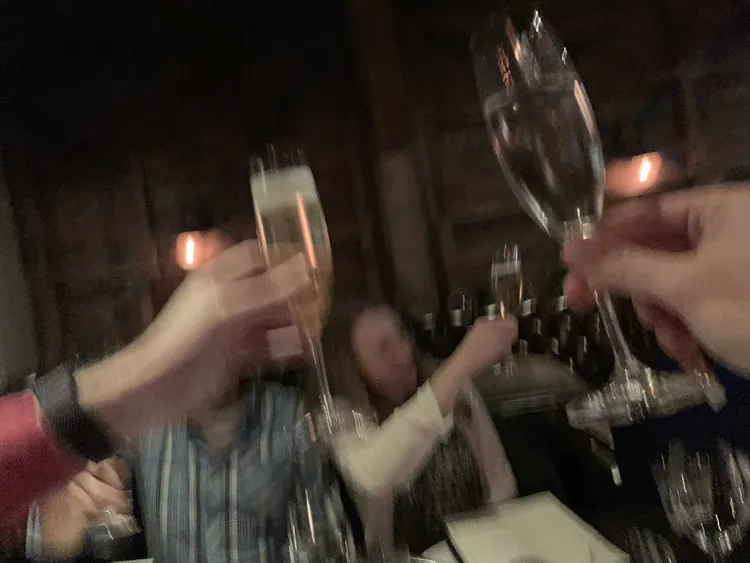 Overheard on Slack
Spending time in person with our colleagues is very special to us. We left feeling proud about what we've accomplished, excited to implement new ideas across our teams, and inspired to do more great work together throughout the year.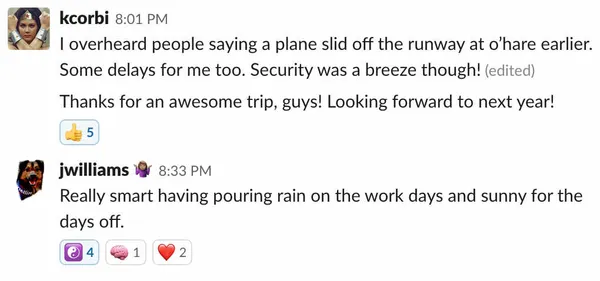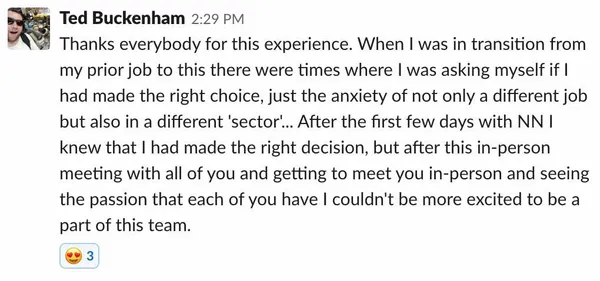 P.S. if you want to be a part of a future Meeting of the Minds, we're hiring.
Category
Are you a developer? We're hiring! Join our team of thoughtful, talented people.