MainEvent Powers Experiential Marketing for the Cannabis Industry
Technology-focused cannabis companies leverage smarter software to manage their activations.
A wave of legalization is quickly turning the fledgling cannabis industry from a niche market into big business. As marijuana goes mainstream, technology-focused companies in the space are smartly using specialized software to measure consumer interactions.
Two such firms recently tapped MainEvent to manage their experiential and field marketing operations. MedMen operates growing facilities and retail stores that sell cannabis and related products, while PAX Labs is on the cutting edge of loose leaf and extract vaporizers.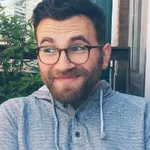 Learn more about the competitive advantages of better software for the cannabis industry over on the newly redesigned MainEvent website.
Category
Customizable case management software for non-profits and social services agencies.