Using LegalServer's API Integrations to Help Vulnerable Kids
Kids in Need of Defense (KIND) helps protect unaccompanied children with data-centric Microsoft integrations.
Co-Founded by Microsoft Corporation and Angelina Jolie, Kids in Need of Defense (KIND) works to meet the needs of unaccompanied migrant children in the United States. With legal, social, and advocacy services, KIND takes a holistic approach to its mission, often using technology to augment their efforts.
KIND first teamed up with LegalServer back in 2015 on a case management software project, and several API integrations have followed. Using Microsoft tools like Teams and Power BI, KIND brings its LegalServer data to the forefront - benefitting the entire organization.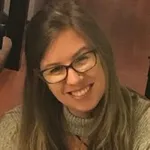 It's a wonderful thing when multiple software platforms play well together. See how they did it.
Category
The leading case management solution for civil legal aid agencies, public defenders, and city & county law departments.