Introducing Collaborate for Networks
For groups that need to communicate and securely share sensitive data between other organizations that use Collaborate.
Collaborate for Networks is offered for groups that need to communicate and securely share sensitive data between other organizations that use Collaborate. Statewide and municipal implementations benefit from being able to track a transient client base across two or more organizations, securely, and member centers benefit by having immediate access to historical information from partner agencies.
Children's Advocacy Centers of Georgia, of which there are currently 46, has been working with us to implement the perfect statewide solution for CACs.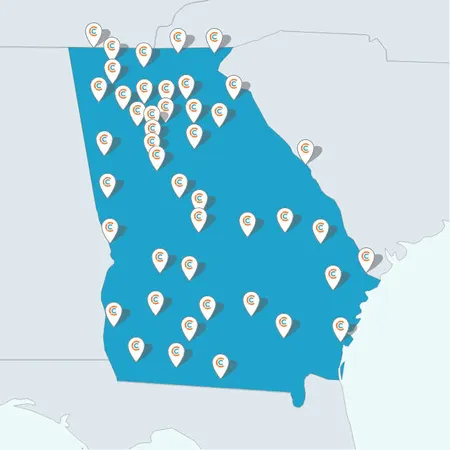 In 2016, CACGA will offer a major upgrade to its member centers, made possible in part by a VOCA grant. Some of the major highlights of the upgrade include beefed up ad-hoc reporting tools and dashboards, and tools that will allow users to record client service in batches, which will save hundreds of hours a year

Licensing for multiple organizations at the same time is the most cost-effective way to implement Collaborate, with up to a 50% reduction in cost.
Georgia's statewide software implementation helps extract meaningful metrics from sensitive data - for the victims of child abuse.
The logistics of child abuse prevention and its treatment are complex.
Combining a social worker's soft touch, and the complicated workflows necessary to deal with immense amounts of sensitive information, is particularly tricky.
Where computer scientists are compelled by the need to extract meaningful correlations from complex data, a children's advocacy center's (CAC) immediate concern is with providing crisis management for the victims, and improving the subsequent criminal investigation.
13,017 Total Clients Served in 2015
CACs do this by utilizing a diverse group of professionals with different skillsets, called a multi-disciplinary team, to provide services to the victims of abuse.
This can include everyone from medical examiners to prosecutors, and access to information is given strictly on a need-to-know basis. Law enforcement may have access to information that a mental health worker does not, and the inverse. Workflows vary, and time is of the essence.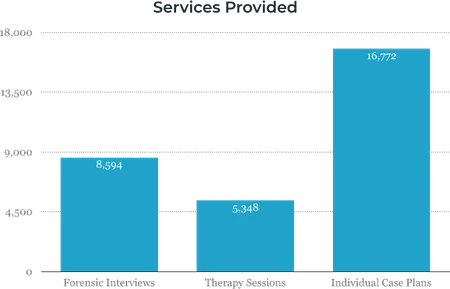 All of this means software usability is key, and limiting access on a need-to-know basis is imperative. The more time spent on the process, the more expensive, and the fewer clients can be served. Increasing efficiency while reducing workflow frustrations is a requirement, and directly benefits the recipient of service: child abuse victims and their families.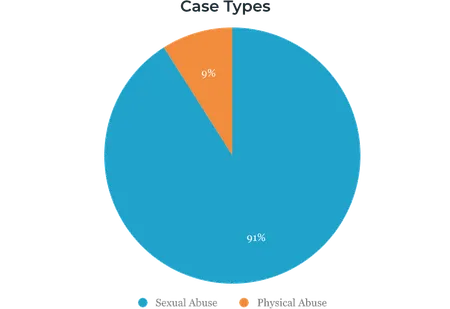 Category
Customizable case management software for non-profits and social services agencies.