Is Your Legal Software Highly Usable?
LegalServer is focused on providing non-profit attorneys with software that minimizes distractions and promotes productivity.
Software usability isn't a topic you'll typically find many lawyers discussing, but that doesn't mean it isn't important.
In fact, usability - defined as "the extent to which software can be used to effectively and efficiently achieve users' objectives" - is directly related to attorneys' ability to meet clients' legal needs. That's because most legal aid and public defense advocates are overloaded with demand for their services.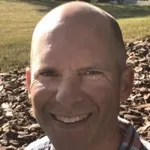 A recent study found that it can take up to 23 minutes to get back on task after a single distraction, which is something these attorneys can't afford. That's why the LegalServer team is laser focused on providing software to keep advocates on task, while automating as much of their workflows as possible.
Category
The leading case management solution for civil legal aid agencies, public defenders, and city & county law departments.