RedPeg Leverages MainEvent To Improve Client Outcomes
Agency and software evolve together to meet ever-changing marketing demands.
RedPeg is a creative-minded experiential marketing agency with a penchant for making their clients extremely happy. That means constantly improving outcomes - and that's where MainEvent lends a helping hand.
Since 2011, RedPeg has leveraged MainEvent software to serve the rapidly evolving needs of their customers. Household names like GEICO, Jägermeister, DISH Network, MetroPCS, and TD Bank trust the agency to run successful campaigns, and to pull it off, RedPeg requires accurate reporting, rapid onboarding, effective staff training, and endless customization.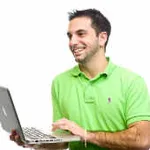 You're just a click away from the full case study on the MainEvent website.
Category
Comprehensive software for marketing agencies & brands to plan, execute, and evaluate their face-to-face campaigns.