Network Ninja & Denver CAC
Art from the Heart Event in Denver, CO
Some of the Collaborate team had the pleasure of attending Denver Children's Advocacy Center's annual fundraiser, Art from the Heart - we even won some items during their live auction!
Scott Harrington and Caitlin Muldoon are Colorado inhabitants, and Matt Bochneak used the event as an excuse for a visit.

Our mascot, giving the service offering demos a thorough testing.
The event served as a nice reminder of why we do what we do: we love our clients and support their mission wherever we can.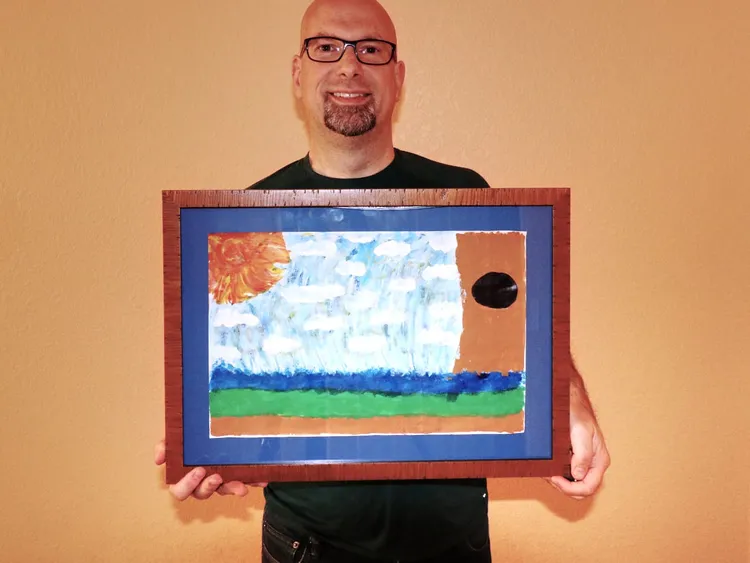 Scott with part of our auction haul.
The Numbers
150 people attended the event
Approximately $75,000 was raised
Denver Children's Advocacy Center (DCAC) works to improve the lives of children traumatized by physical and sexual abuse, neglect, and violence—as well as those at high risk—with prevention, education and direct services. Want to help? Give them some love.
Category
Are you a developer? We're hiring! Join our team of thoughtful, talented people.